I'm Going To DelFest Tomorrow To Hear These 5...
1. Spirit Family Reunion - Green Green Rocky Road 2. Trampled By Turtles - Wait So Long 3. Carolina Chocolate Drops - Hit 'Em Up Style 4. The Hackensaw Boys - Girl 5. Anyone - Foggy Mountain Special
Slow States Wilco Project #31: Far, Far Away
A perfectly good Wilco love song.  In that sense it's not particularly notable, but the important part is to pay attention to the background, which is first-class studio work, on an album that had a self-imposed one day per song rule none the less. The alt-country tone, drums, perfect guitar grit…that's not even the noteworthy stuff.  The steel string that wanders around the...
Slow States Wilco Project #32: Sky Blue Sky
This song managed a 32 ranking without actually getting a 32 or better score from any of us. Chalk this up the subconscious torpedoing of every song any of us likes by someone else. This is a title track, and if a title track is at it best with I Walk The Line, or Highway 61 Revisited, I guess we call this the paramount moment in which Tweedy mellowed into middle age. He's survived long...
Slow States Wilco Project #33: Hotel Arizona
Yes, I rated this song fourth.  Shut up. I'm a sucker for a song about the complex relationship between musician and fans, not to mention the complex relationship between self-aware musician and self.  Tweedy explored these themes often on Being There, including on "Hotel Arizona".   Is this a lyrical milestone?  Not even close.  However, the last two minutes of this song slay...
Slow States Wilco Project #34: When You Wake Up...
I suppose it's my turn to get back in the fray here — I'll save the discussion of #33's preposterous rating for Grovich — by stating that I am right between Kevin and Chris on rating this rather pleasant if unassuming ditty from Summerteeth.  "When You Wake Up Feeling Old" is sort of odd, in that it's a simple concept in both lyrics and melody, and...
Slow States Wilco Project #35: Outtasight (Outta...
It's hard to get past the video. This was voted 25, 42, 53 — a further embodiment of Patrick and I taking contradictory angles on a song. I'll concede it's not the most Wilco song Wilco ever put out. But it's got an organ. It's got "okay alright okay alright," which is a fun thing to shout along to. The irreverence is fun too: that's okay...
Slow States Wilco Project #36: You Are My Face
By far the second best song on Sky Blue Sky.  There's a scene in High Fidelity where John Cusack is talking about the important rules of a good mix.  I've always wished that scene was an hour long.  One of the few details given is that you always have to take it back a little on the second song.  "You Are My Face" is the second track on the album and nails the spirit of...
1 tag
1 tag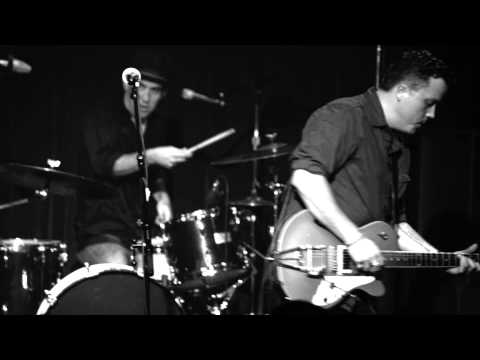 1 tag
Slow States Wilco Project #37: Pot Kettle Black
Devon Edwards (@Devon2012) just picked up Wilco, which inspired me to post one more of these.  Maybe two, even.  It's not like there's a lot to write about on the football front, anyway.  Slow States! Anyway, "Pot Kettle Black" is one of the few songs from Yankee Hotel Foxtrot that I don't have ranked higher than everyone else.  Grovich has it higher than anyone,...
3 tags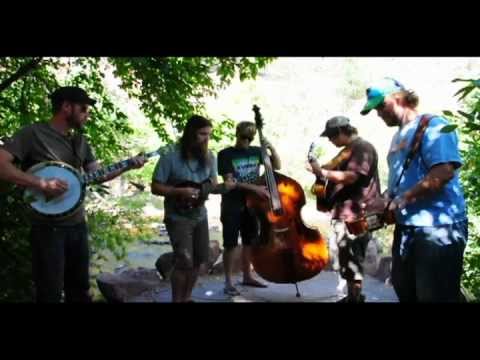 1 tag

1 tag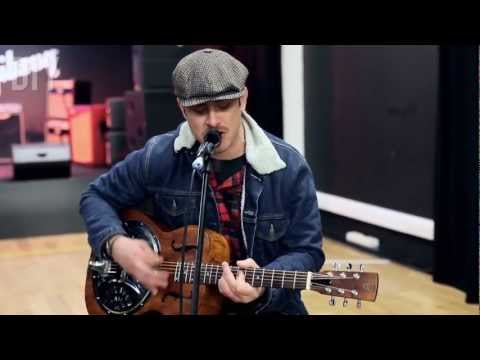 2 tags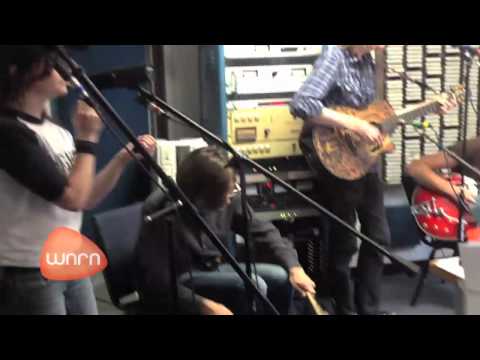 1 tag
Watch
We Are Augustines, playing at one of the most incredibly vast places I've ever been (note: I never claimed to be well traveled), outside The Gorge in Washington state.  I can confirm it gets windy.
3 tags
Slow States Wilco Project #38: Side With the Seeds
Nels is really good at playing guitar.  I want to start from that basic premise. There's a basic structure to most of his studio solos, though (this does not always apply live, as anyone who has seen the Nels Cline iteration of Wilco live can attest).  He starts with an intricate countermelody, for lack of a better term, built on the chord progression of the underlying song.  It builds...
1 tag
Slow States Wilco Project #39:...
Jeff Tweedy spent some time producing Mavis Staples in 2009, and this song seems to make the concept incredibly less surprising.  I don't find this tune very Wilco, if I can say that, in part because of the Beach Boys thing going on that I've talked about before, but also because of it unapologetic optimistic take on life. The New York Times called the Staples colaboration Tweedy...
3 tags
Slow States Wilco Project #40: Someday Soon
There's something about Jeff Tweedy unabashedly chasing after a woman in verse.  At least once an album, something like "Someday Soon" pops up, and it's sweet and charming and wonderfully straightforward.   At one point in "Someday Soon", Tweedy sings, "I won't even make a scene/It all will be just like a dream/Cash will flow down by the old...
3 tags
Slow States Wilco Project #41: Casino Queen
It's easy to forget, now that Wilco finishes all of its tours in Chicago and plays repeat appearances in the Windy City and has a recording loft there and puts the Marina City towers on the cover of Yankee Hotel Foxtrot, that the band was not originally a Chicago group.  Wilco was an offshoot of Uncle Tupelo, which was a downstate Illinois band.  And anyone who has ever been in downstate...
2 tags
3 tags
Slow States Wilco Project #42: Pieholden Suite
Three things about "Pieholden Suite" from Summerteeth: (1) It is the highest-ranked song that one of the voters ranked next-to-last.  That voter was Kevin.  The other songs ranked 92nd were "I'll Fight" (that was me) and "Dash 7" (by Chris).  So yeah, Kevin really hates this song. (2) So much of Summerteeth feels like connected songs.  We talked...
3 tags
Slow States Wilco Project #43: Kamera
If you forgot about the Slow States Wilco project, don't worry.  We kind of did too.  But, seeing as how this was my baby at the outset, I see the need to finish it up.  Here's where we left off.  The premise is simple:  Count down the Wilco catalog from worst to best.  We started back before The Whole Love came out, and so it's not included. We had been doing these ten songs at...
2 tags
1 tag
Dylan's Every Grain Of Sand, A Post '60s Microcosm →
There are about 85 different covers of this on YouTube, but Dylan's dollar folks have done a solid cleanse of the original recording from said site as it's nowhere to be found.  I can't even find a live Dylan version of the song with the harmonica, which, as I'm getting to, is the song for me (although one with a screaming guitar in its place can be found here). As rabidly...
"It was, in its best moments, utterly endearing, especially when he was so..."
– From the one countdown series worth reading — Spencer on Manning FTW.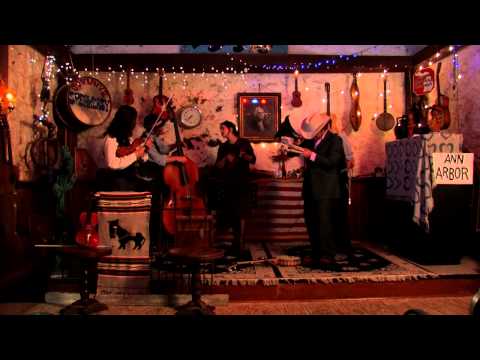 4 tags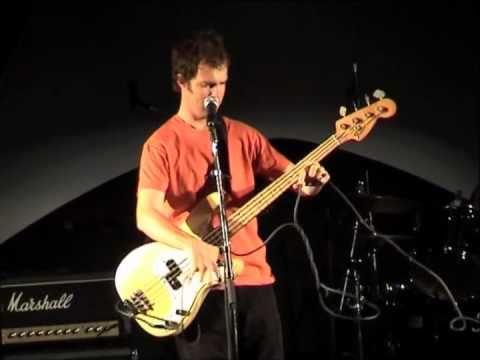 1 tag
1 tag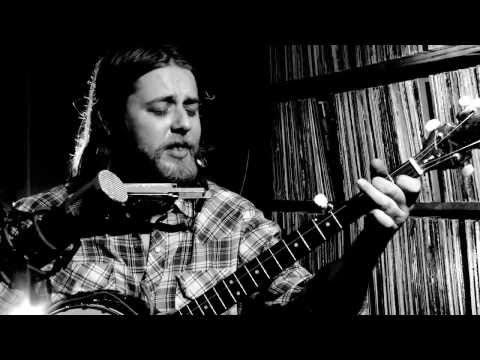 "If you had something to say, that was basically the way people were rating the..."
– Bobby Neuwirth, "No Direction Home"
1 tag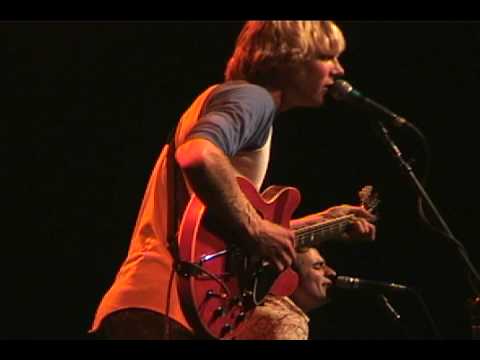 1 tag
Watch
Andrew Bird.
2 tags
"As the War of 1812 entered its second year, the Jamaica Magazine comically..."
– Everything is background and nothing can be removed from context.  It's mostly deadly and at the very least makes modern fandom and recreational distraction incompatible concepts.  This is in large part what's been so disillusioning about the Penn State ordeal — the events were so...
1 tag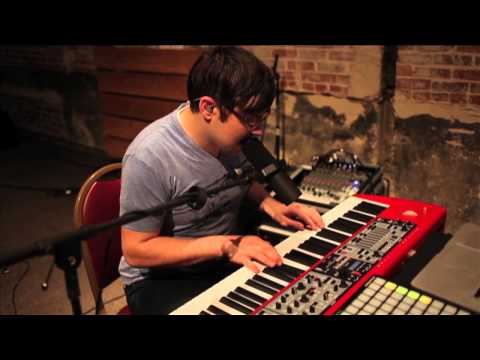 2 tags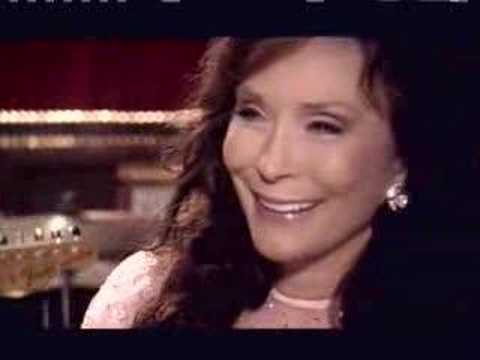 4 tags
1 tag
2 tags
Watch
The Sasquatch Music Festival remains one of the most dissapointing musical experiences of my life.  The hipsters out there were so much worse than I imagined.  Various tasteless 16 ounce beers were selling for $12.  People resorted to hiding zip-lock bags of vodka in their underwear and literally carpeting the place with trash.  It was all the bad things about massive music festivals without any...
1 tag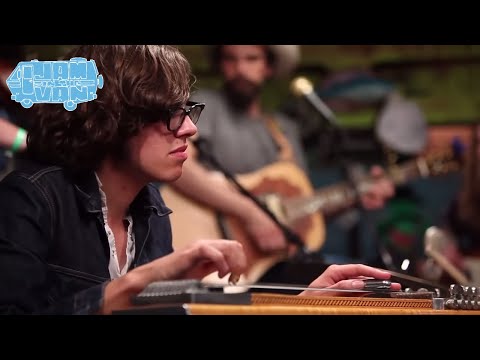 1 tag
2 tags
1 tag
Tallest Man - Your Fill Of The New Stuff →
TwentyFourBit collects some recordings of the newer stuff on There's No Leaving Now.
1 tag
"In 2003, Tim Showalter's house burned down, his fiancée broke up with him,..."
– He's not opening for TMOE.  Songs are probably what you were expecting:
1 tag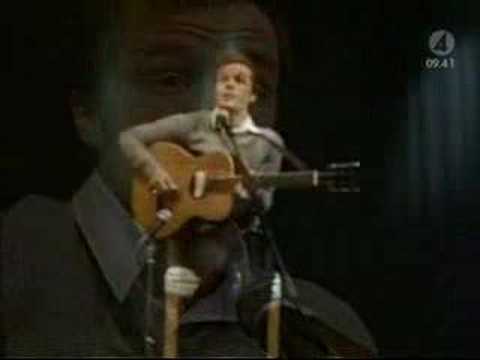 1 tag
BLACK HEARTS FOR EVERYONE →
It's the same brothers by a different mother — the three of us talking FUN STUFF GUYS over at BHGP.
1 tag